New lines are up -Batik Summer, Tahitian Butterfly, Sleepwear, Swimwear, Tiki Chief, Summer Harbor, Fairy Floral, Caterpillar Fella
Redeem your gymbucks!! Use the code/pin on your order forms (if online purchase) or on the back of your gymbuck (if store purchase)
25% off Woven Shorts and 25% off special sale items.
You can NOT use a coupon with your gymbucks. But if you don't have gymbucks, you can use a coupon on the sales.
New coupon is out Thanks to Debra! found a coupon in a new magazine today called "Lucky Kids" from the makers of "Lucky" magazine. There is a Gymbo 20% off coupon that expires June 15, 2011. Here is that magazine's website which shows the cover:
http://www.luckymag.com/kids
.
If you haven't noticed - if you try to purchase this shirt at your store it comes up 'unable to sell' - apparently its been recalled for a defect.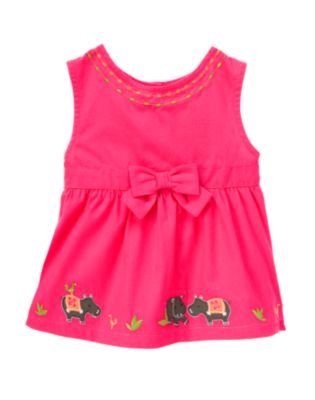 Next line comes out May 2nd - preview around the 28th of april...
Flyers are arriving for some in the mail - Sneak Peek of it thanks to Gymboplace.com!!